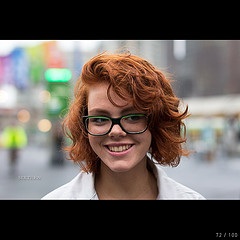 Finding the best fitted wigs in Wirral is never a problem when you go to the established experts. Since you are going to wear the wig all day, it's important to choose a wig that suits you the best. I bought a well-fitted wig from a top salon in my area and took the help of trained professionals to help me choose. Hair loss may occur due to several reasons. You may have an inherited tendency to lose hair or may develop a receding hairline due to stress. Other reasons may include natural ageing or chemotherapy treatment – both of which result in hair fall. However, there is no reason to compromise on your personal appearance. A professionally fitted wig can make you look very attractive. There are several types of wigs available and the helpful staff at Crown 'n Glory will be more than happy to help you choose the most suitable one.
For clients in Wirral fitted wigs that correspond to their preference and budget and are also beautiful and professionally made can now breathe a collective sigh of relief. They're now available. The best wigs (made of real human hair) offer a healthy bounce and swing and closely resemble real hair. In addition, you can easily wash and heat-style a human-hair wig just as you would your natural hair. Human hair wigs may come in a higher price bracket. Nowadays, we also have affordable synthetic wigs that are cheaper. These are made from synthetic hair and closely resemble real hair.
For the most beautifully fitted wigs in Wirral, you may wish to pay a visit to Crown 'n Glory, the top hair experts. If this is your first time, you may not know how to choose the right wig. Always make it a point to try on the wig first. Most wigs have too much hair and it may be necessary to cut back hair from the temples so that the wig frames your face in the way that it should. Special hair cutting shears may be required for shaping synthetic hair wigs. For more information, contact Crown 'n Glory today.