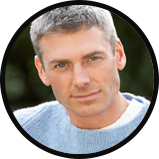 Are you in need of professional barbers in Liverpool? Professional barbers can provide you with an appropriate haircut that will meet your exact needs and styles. Getting a haircut can cause a lot of anxiety especially when you don't have much faith in your barber's skills. A hair cut can easily alter your overall look. The right haircut can make you look more handsome while a poorly done service will undoubtedly make you look silly. Getting the services of a skilled and attentive barber is definitely an investment that will be worth your money. Men would rather look for quality services and feel confident afterwards than dealing with a badly done haircut and having to go to another barber to have it sorted out.
In Liverpool, barbers and stylists who can offer high quality services for both men and women can be found at Crown n Glory. This company has been in the hair care industry for more than 40 years, providing different hair services to both loyal clients and new customers. When it comes to barber services offered at the Crown n Glory, men have been known to look for the traditional Cunard package. This package includes a traditional wet shave, shampoo and a dry haircut, not to just help you look good, but also to help you relax and feel refreshed. The company started as gentleman's barber shop and it has a long history of catering to the hair styling needs of the community, a service they continue to offer today.
When looking for barbers in Liverpool, consider using the company that has been providing high quality barber services for decades. Crown n Glory also specialises in helping individuals who are suffering from hair loss. They offer free consultation services which are designed to determine the cause of both women and men's hair loss. The company also sells high quality wigs and European Remy hair aside from standard styling and colouring services. So call Crown n Glory today and let expert barbers cater to all your hair styling needs.