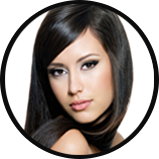 Are you looking for quality wigs in Merseyside? Not sure where to find them? Well, if you haven't heard of Crown n Glory, here is a short introduction. Crown n Glory is a family-run business which has been in the field for 40 years. They deal with various types of hair loss and provide quality wigs and hair extensions and units that can be integrated with existing hair for added volume and coverage. The company also provides after sales service to all its clients and if you have been wondering how to deal with your hair loss, give them a call today.
Recently, a client in Merseyside called regarding wigs and hair pieces. The lady wanted to know whether she could come in and check the quality of wigs provided by the hair salon. She had been looking for comfortable and natural-looking wigs but she was not satisfied with her available choices. As a patient suffering with Alopecia, she had had to battle with the illness and she was distressed about her looks. Wigs often provide wearers with a boost of confidence. With just a few tips and the right colour, the client will soon have a good looking and properly fitting wig. It is natural for people to find themselves distressed when they lose their hair but with the natural looking wigs available today, it is a good alternative to consider. Make an appointment at a salon that specialises in the fitting of quality wigs.
Crown n Glory does not only provide quality wigs in Merseyside but they are also great supporters of My New Hair. The campaign helps those who have had hair loss feel better about themselves and they are taught on how to deal with anxiety. The supporters provide tips and advice to the wig wearers and give them the boost of confidence they need to feel good about themselves. If you want any additional information, do not hesitate to contact the helpful staff at Crown n Glory.