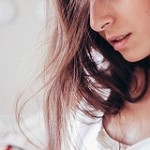 It is quite likely that you will be looking for ladies wigs in Formby if you are affected by significant hair loss. Women of all ages are affected by hair loss. This can occur due to a multitude of reasons such as alopecia, chemotherapy and even tricholatillomania. Losing significant amounts of hair is emotionally damaging and embarrassing to most women, as hair is considered as a mark of beauty in females. When a woman has noticeably less hair, there are many social stigmas attached to this which may result in the woman staying home most of the time and avoiding public contact. Luckily there is a solution for thinning hair and it is in the form of wigs. Modern wigs are completely different. They actually blend in well with you existing hair. Where can you find more information about hair wigs?
In Formby, ladies wigs of all types are a specialty of Crown n Glory. They carry a range of ready-to-wear, human hair and synthetic hair pieces and wigs. The expert team at Crown n Glory will work with you to find the best solution for your hair. Their goal is to ensure that you choose a product that is most "natural" looking and is of the highest quality. Crown n Glory's products are endorsed by NHS. Why choose them in the first place? They are an established family run business with more than 40 years of experience. They supply quality hair wigs and pieces to both private and NHS patients. When you walk in to their store, you will receive a consultation free-of-charge in their private consulting room. After addressing the type of hair loss you have, they will recommend certain solutions.
If you are searching for ladies wigs in Formby, visit Crown n Glory today. Apart from stocking human hair wigs and ready-made pieces, they also carry integration units which may be weaved or bonded into existing hair. This will offer more volume and coverage. Crown n Glory also offers a customised service using Remy or European hair. For more information about ladies wigs, contact Crown n Glory.